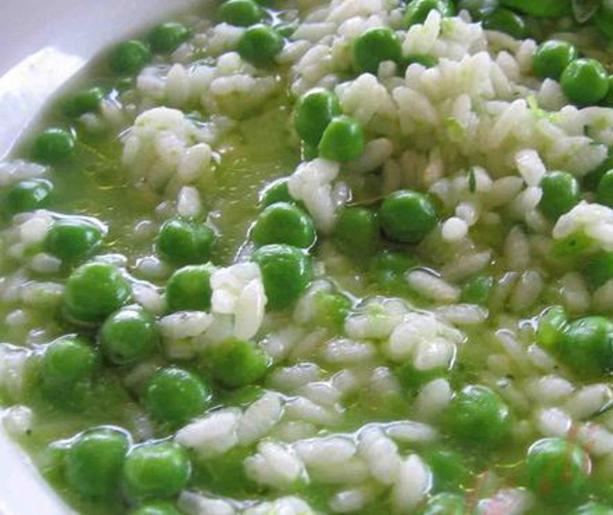 The doge's "eat"... RISI E BISI
The Venetians are very attached to the name of this recipe, it was also one of the slogans of the Risorgimento, much loved by the doges and the aristocracy.

"EVERY RICE A BISO" (kiss).

A typical spring auspicious dish:
rice symbol of fertility and new peas, emblem of rebirth.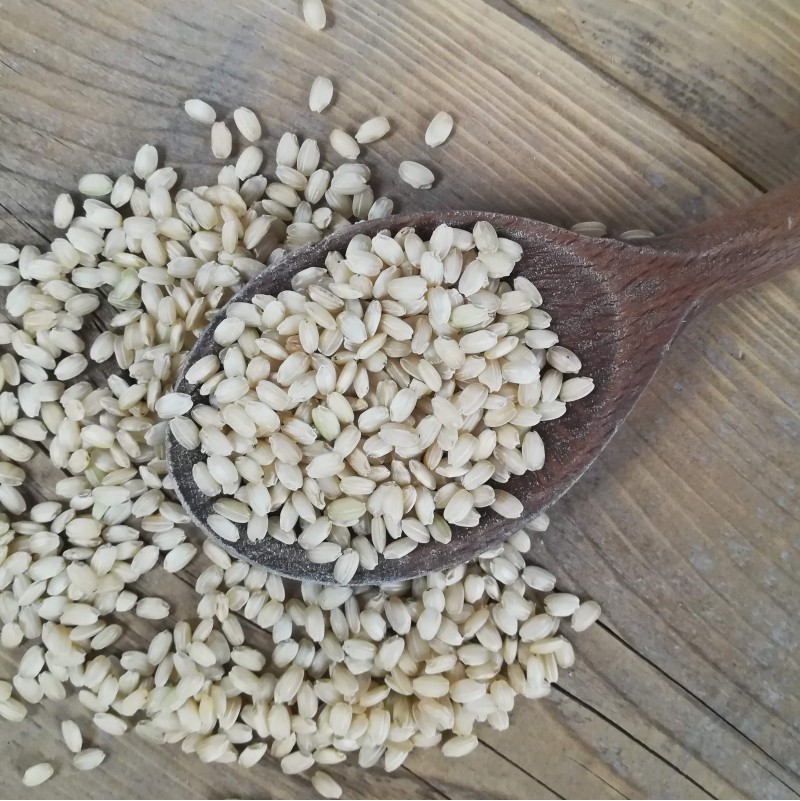 The first one that brings spring to the table, especially if prepared with fresh peas (from the end of April to June), gives better results in terms of aroma and sweetness.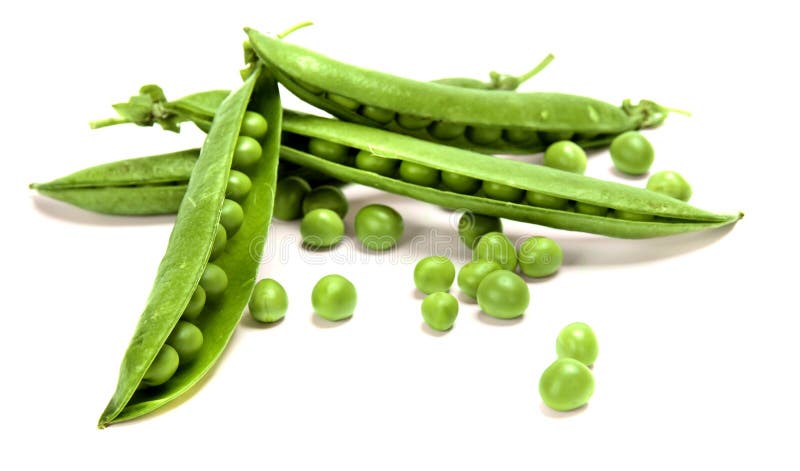 It is neither a risotto nor a soup, as chef CARLO CRACCO explains: "it is a soupy dish but not liquid, it is creamy but it is not a risotto".

THE ORIGINAL RECIPE (filed in 2013 at the Venice Chamber of Commerce):

– 500 g of shelled peas
– 500 g of Vialone nano rice
– 2 tablespoons of chopped parsley
– 2 fresh white onions
– 5 tablespoons of extra virgin olive oil
– 50 g of butter
– 5 tablespoons of grated Parmesan
– chicken broth to taste
-Salt and Pepper To Taste.

Preparation:

– prepare chicken broth with carrots, celery, onion, a clove of garlic and salt.

– put the oil, the shelled peas, the onions cut into thin pieces, the chopped parsley, half a glass of water in a saucepan and cook for 10/15 minutes until the water is absorbed; fix salt.

– add the rice and continue cooking, pouring a little broth at a time.

– when the rice is al dente, turn off the heat and stir in the butter, freshly ground pepper, Parmesan cheese and a little broth so that it becomes wavy, i.e. just soupy to move softly on the plate.

Within the same region there are variations, among the best known being the use of lard or bacon or raw ham in the sauté.




DAVIDE OLDANI, chef with 2 Michelin stars, offers this dish, a symbol of the Venetian culinary tradition, with powdered ham that gives a touch of flavor and colour.




Our favorite variant is: RISI E BISI WITH MUSSELS AND CUTTLEFISH