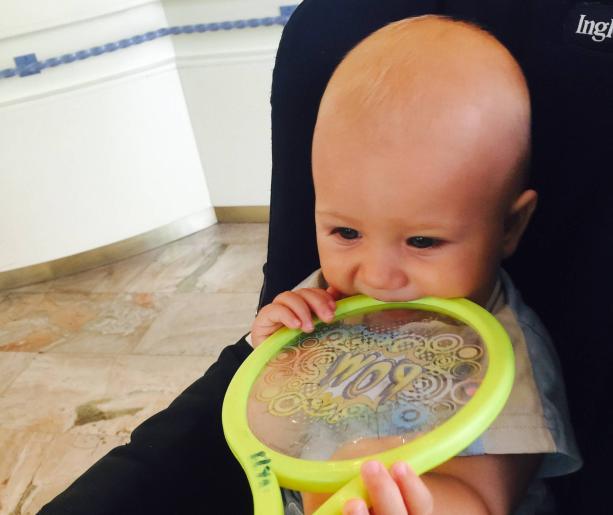 MATTEO BERRETTINI
Matteo Berrettini, a 26-year-old from Rome, is the first Italian in history to reach the final of the Wimbledon tennis tournament, where he challenged the ace Djokovic, unfortunately losing.

It was thanks to his younger brother Jacopo that Matteo entered the world of tennis.

At just 17, he played his first professional match in 2013 at Future Italy F21 suffering a defeat.

The first match win came in 2015 in Futures Turkey F11 against Serbian Miki Jankovic.

He suffered a left knee injury in 2016, but finished the season on a positive note with several triumphs.

In 2017 he participated in the Internationals of Italy and in 2018 the first important successes began.

In 2019 there were important titles and there was the Wimbledon tournament qualifiers, so there was a battle in Roger Federer's big field; towards him, he showed great sportsmanship and respect.

The turning point comes in 2021, at Wimbledon, when he reaches the semifinal. Before him, only another Italian had succeeded: Nicola Pietrangeli, in 1960.

Unfortunately he suffered a defeat, colliding with one of the best tennis players in history, Novak Djokovic, Matteo became number 7 in the world.

June 2022 Matteo tested positive for the swab he had taken before competing.

These are the words written by the young man on Instagram, after the arrival of the positive result:

"I am heartbroken to announce that I have to withdraw from Wimbledon due to testing positive for COVID-19."

"I have been experiencing flu symptoms and have been in isolation for the last few days," wrote Berrettini, "While the symptoms are not severe, I decided it was important to get another test this morning to protect the health and safety of my fellow students." competition and everyone else involved in the tournament."

"I have no words", concludes Berrettini, "to describe the extreme disappointment I feel. The dream is over for this year, but I will come back stronger. Thanks for the support".

GO MATTHEW!!! WE ARE ALL ROING FOR YOU!