From Slovenia with love...
We love animals, which have always made our lives complete: dogs, land and sea turtles, fish, lovebirds, dwarf bunnies, etc.

On the evening of March 9, 2018, while I was resting on the sofa with my index finger I was scrolling through the Facebook pages and an article caught my attention:

A1 motorway, found twenty-six puppies crammed into a car. An investigation is underway for the mistreatment and illicit trafficking of animals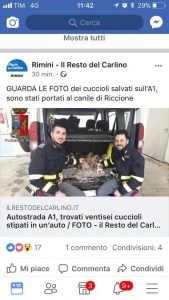 The trafficking of puppies from Eastern Europe is an unrelenting crime.

The illegal trade in prized puppies, dogs and cats, is a constant and growing phenomenon.

The animals transported are the most "fashionable" and the criminal movements intensify in some periods

of the year, as in view of the holidays: it is then that the police intensify their checks.

The seizures arise from joint actions between Polstrada and Noava: the special Operational Nucleus for Surveillance Activities

Environmental of the Regional Forestry Corps.

 

 

That day, two patrols subjected a Fiat Doblò to a check along the A1 (near Barberino di Mugello):

inside 26 puppies of various breeds: volpini, cavalier king, French bulldog and pug transported in the back in

poor hygienic conditions.

 



The puppies, all less than two months old, traveled without respecting the regulations for the transport of animals: they were in

a single unsuitable iron cage (VIDEO) and in the absence of the prescribed identification microchip and documentation of

provenance.

The prosecutor has been informed, the very small puppies are entrusted to the veterinary service for an initial analysis of their condition

of health (and check for any situations of mistreatment) and were taken to the municipal kennel in Riccione.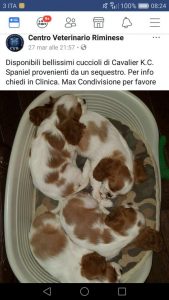 Some, in view of their tender age, already showed signs of suffering due to the uncomfortable travel conditions.

With teary eyes and a lump in my throat, I take 2 screen shots and send them to my mom, then I share these 2 pieces of information on the web

in order to spread the news and facilitate their adoption.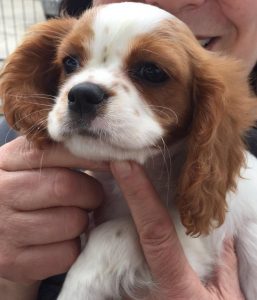 The next day we call to make ourselves available to take one of the puppies…

We went to the kennel to bring baskets, sheets, blankets, feed to help the volunteers and to get news of the little ones, 6 of whom unfortunately failed to survive due to their very young age, pneumonia, gastroenteritis and giardia.

After about 2 months, you enter our lives and bring so much sweetness!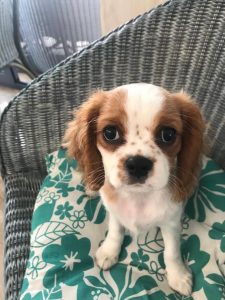 Very small and scared of all the loud noises, but with lots of love and desire to cuddle…

 

You were a beautiful gift! We love you "BELLA"!